Who We Are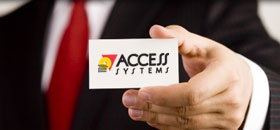 Since 1989, Access Systems has been led by Steve Goodfellow, a nationally recognized expect in the fields of records and information management and business process improvement.
Known for having the unique ability to understand the client's strategic needs and then translate them into tactical action plans, our firm is able to offer practical solutions to fit the unique needs of every organization. We understand the delicate balance needed between people, processes, and content – and how to facilitate greater sharing through innovative practices and enabling technologies.
Although Steve Goodfellow has held executive management positions throughout his career, his primary interest is in working directly with people and their organizations to help them improve processes and manage content – thus making the workers more productive.
In addition working with leading institutions worldwide, Steve has been an Adjunct Professor at Syracuse University's School of Information Studies, authored articles appearing in KM World Magazine, InfoPro, Office Solutions, E-commerce World and other publications. In addition, Steve was a featured expert on the Practical Knowledge Management Seminar Series, a collection of top KM experts and visionaries from around the world.
Steve has presented at national events such as the KM Leadership Summit, the Disney Institute, KM Expo, Info 360, Association of Information and Image Management, Association of Records Managers and Administrators, and numerous other national and international conferences. Steve is also a Certified Records Manager, Certified Document Imaging Architect and has been presented several awards for his consulting work.
Why Choose Us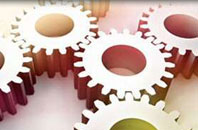 Content, Process, and People
We know how people, content and processes must interact for any organization to be efficient and effective. You cannot change one without affecting the other two.
Content – whether digital or hardcopy information – is integrated into one or more work processes.
Often, not all of the people using the content or the processes that depend on the content are fully known or understood.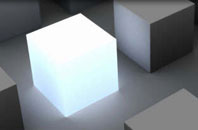 Unbiased Expertise
One of the keys to our approach is the ability to focus on the business needs of organizations instead of the "products that we could sell you" approach taken by others.
We do not sell a particular manufacturer's product. We are an independent supplier of knowledge – not products.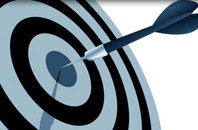 Our Approach
We have always focused on practical, insightful methods to reach the desired results. Often, the easy answer consultants will offer is to tell client to 'just spend more money' for a new application or product – but this may not be the right solution.
Designing the most practical integration of technology, people and processesto facilitateaccess and sharingof information in new and innovative ways is what we do.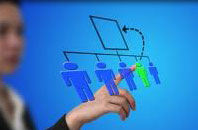 Experienced Staff
Founded in 1989, we are a nationally recognized, independent consulting firm focused on increasing the productivity of knowledge workers by showing organizations how to identify, organize, share and act on their knowledge and content assets.
We offer a well-rounded team – providing the right mix of complimentary services to address your needs.